POPI AND PAIA NON-COMPLIANCE IS ILLEGAL! TO AVOID YOUR SECTIONAL TITLE SCHEME OR HOME-OWNERS ASSOCIATION INCURRING ANY FINES OR PENALTIES, GET IN TOUCH WITH US.
IF YOU NEED ASSISTANCE,  WE CAN GUIDE AND PROVIDE YOUR SCHEME OR HOA WITH THE FOLLOWING:
The Rooseboom Attorneys POPI and PAIA offering includes the following:
1. Provide you with a schedule to assist you when commencing your road to POPI and PAIA compliance; and
2. Telephonic / Zoom / Teams Consultations of up to 30 minutes to assist and guide you through the process of achieving compliance with both POPI and PAIA; and
3. Assist you in identifying, appointing and registering an Information Officer; and
4. Assist you in identifying the personal information used and processed by the Scheme or HOA, providing you with a POPI Policy unique to your specific requirements to ensure statutory compliance for the protection of personal information; and
5. Assist you in the preparation of a PAIA Manual in terms of Section 51 of PAIA, which deals with how personal information can be accessed, and the procedure to be followed when access to personal information is requested; and
6. A letter to be sent to all members of the Scheme or HOA, informing them of POPI, the information currently held by the Scheme or HOA, along with what to expect going forward; and
7. Provide you with the following standard agreements which are POPI compliant:
a) Service Level Agreement to utilise when contracting with any Service Providers of your Scheme or HOA; and
b) Addendum to all your existing and new Employment Agreements.
1. All Sectional Title Schemes ("Scheme") and Homeowners Associations ("HOA") have to comply with The Promotion of Access to Information Act, No. 2 of 2000 ("PAIA"). PAIA was enacted on 3 February 2000, giving effect to the Constitutional right, in terms of Section 32 of the Bill of Rights contained in the Constitution of the Republic of South Africa, 108 of 1996 ("the Constitution"), namely, the Right of Access to any information held by the State and any information that is held by another person (both public and private bodies) and that is required for the exercise of the protection of any rights.
2. How we use and regulate access to personal information has become of great importance for both now and in the future.
3. Where a request or access to information is made to the Scheme or HOA in terms of PAIA, the HOA or Scheme to whom the request is made, is obliged to release certain personal information, subject to full compliance and oversight by the HOA or Scheme with applicable legislation and / or regulatory requirements. In certain instances, PAIA expressly provides that certain personal information must not be released.
4. A PAIA Manual must be prepared for the Scheme or HOA. The PAIA Manual sets out the procedure that must be complied with when requesting specific information from a Scheme or HOA. Failure to comply with PAIA will result in regulatory investigations and potential fines.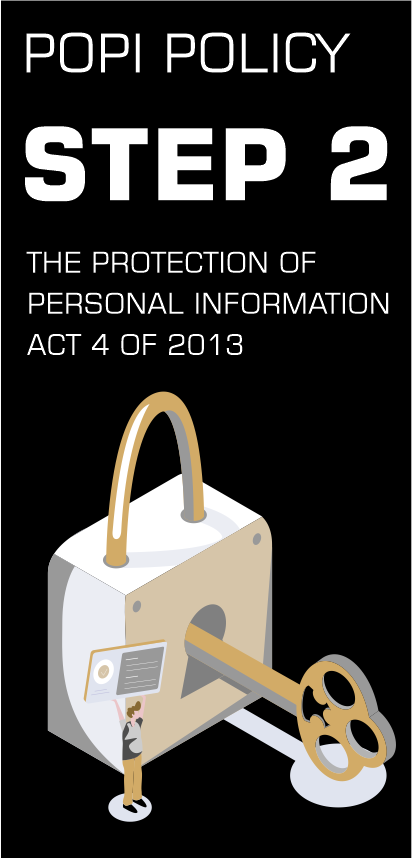 1. All Sectional Title Schemes ("Schemes") and Homeowners Associations ("HOA's") have to comply with the Protection of Personal Information Act, No. 4 of 2013 ("POPI"). POPI commenced on 11 April 2014, however, only certain sections came info effect from said date, with much of the POPI Act and the remaining sections thereof coming into effect later on 1 July 2020.
2. Public Bodies, which include both Schemes and HOA's, have in terms of Section 114(1) of POPI been given a 1 (one) year grace period to ensure that they are compliant with POPI, and accordingly Schemes and HOA's ought to fully comply with POPI by no later than 1 July 2021, if they want to avoid facing the penalties in terms thereof. This means that they will have to take the necessary measures to ensure that any personal information of data subjects, such as members and residents, that they process is appropriately protected against loss or unauthorised access by third parties.
3. POPI furthermore ensures that personal information of members and residents is used and protected appropriately, transparently, securely, and in accordance with applicable laws of the Republic of South Africa. The POPI Policy sets out the framework / guidelines that a Scheme or HOA needs to have put in place, as to how sensitive personal information of its members and residents is processed, managed, stored and destroyed. This also allows a Scheme or HOA to identify all reasonably foreseeable internal and external risks to personal information in its possession or under its control, and to establish and maintain appropriate systems and safeguards against any current or future risks identified.
4. In terms of Section 107 of POPI, persons / Public Bodies, which include both Schemes and HOA's, convicted of an offense in terms of POPI, can render themselves liable for a fine of R10,000,000.00 (ten million rand) or to imprisonment for a period not exceeding 10 or 12 months, depending on the contravention.
1. Any person who works for, or provides services to or on behalf of the Scheme or HOA, and receives or is entitled to receive remuneration, and any other person who assists in carrying out or conducting the business of the Scheme or HOA, which includes, without limitation, directors (executive and non-executive), trustees, all permanent, temporary and part-time staff, as well as contract workers, is subject to POPI compliance.
2. POPI compliance is imperative in respect of all existing agreements concluded, or new agreements concluded, with Service Providers, as well as all Personnel / Employees of the Scheme or HOA.